Campus News– Developments around Cartmel
Mask wearing is no longer required in most areas of the Community

Center

as per the memo from Lisa Marsilio Please see the full memo which was sent to your email box or click here for a copy.
There are some upcoming talks and lectures highlighted below. These represent our sister site series of lectures and events. As a reminder, all Music events are now live and are not being broadcasted over zoom or closed-circuit tv except when noted most notably in the winter months. The same applies to the Thursday night films.
---
REMINDERS TO RESIDENTS

Christmas Luncheon on December 2nd at 12:30 in Crosslands Dining Room. Don't forget to return your Christmas Luncheon form to Gloria. See you there!
---
UPCOMING MUSIC EVENTS
Jasper String Quartet Tuesday December 13 at 7:30  Wm Penn Room
Formed at Oberlin University, this young string quartet has already played all over the world, recorded several albums, and won competitions and awards all over the country. They have been one of our greatest treats annually for the past four years. Don't miss them!  Including works from Felix Mendelssohn, Ravel and Jessie Montgomery.
---
Move to Life Care: Your financial questions answered and more
Cartmel/Coniston Choices Committee will sponsor a talk with Ed Plasha & Helene Quinones about moving to Life care from Cartmel and Coniston in the William Penn Room on Thursday December 15, at 1:30 pm.  More details to follow. So bring your questions about this important topic to the experts then!
---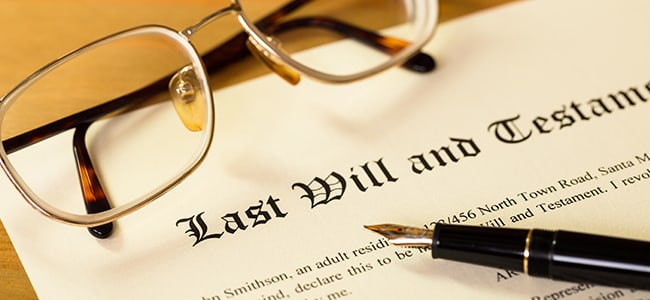 END OF LIFE: LEGAL ISSUES DID YOU MISS IT? Never mind watch the video
KRA Choices Committee sponsored an End of Life :legal issues lecture at the Kendal Auditorium and on zoom that dealt with such matters as Power of Attorney, Wills and Trusts and Probates. It was presented by Lisa Comber Hall, Esq from Hall Law Offices in West Chester, on Tuesday Nov 15th.
---
A Reminder to Residents regarding Laundry
 In the laundry room fire, the machine which folded and ironed our sheets was destroyed so now everything must be hand-folded.   Your CLEAN linens may look wrinkled to you but they are NOT dirty.  Please do not refuse them and ask for different ones!
The machine which folded and ironed everything was completely destroyed in the fire and cannot be replaced. So all linen is now hand folded which takes many more hours at a time when KCC is already short staffed. So while linens may look wrinkled they were lovingly hand folded by our own staff!
---
Upcoming FORUM: Lincoln University and African Diplomats
December 6 @ 7:30 pm

 – 

8:30 pm
---

New recycling guidelines are here
Please use this link to find out all about what you can and can't recycle and how to do it!
---
Fitness Schedules have been modified

. Please check your email or the Kendal or Crosslands Daily calendar
---
Remember Deer Hunting  Season!
Deer season opened on Saturday, September 17, in all four KCC communities. It ends January 28, 2023.
For all properties, including Kendal at Longwood, Crosslands, Cartmel and Coniston;
Trails are open from 9:30 am-2:30 pm. We have stopped
hunting on Sundays and Mondays so that residents in all 4 KCC communities can enjoy the trails longer. Feel free to walk the trails and natural areas both Sundays and Mondays.
Please do not use the trails during the active hunt times (before 9:30 am and after  2:30pm Tuesday-Saturday), but if you must go into the hunt areas, please stay on the trails and wear bright colors.
o ALL pets must be leashed. This is very important for the success of a hunt.
o Trailheads will be posted to remind hikers of the active hunting.
o Hunting at Kendal, Crosslands and Cartmel will be archery only.
If you have any questions or concerns about KCC's Deer Management Program, please
call: Casey Groff, KCC Grounds, 610-388-5558
---
Neighborhood News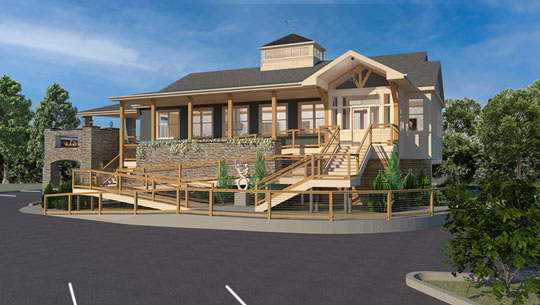 CREBILLY FARM:
If you are interested in the fate of the Crebilly Farm property, you might be interested in the information here From this report it looks like Westtown Township will buy part of of the farm and Natural Lands will conserve a further 104 acres through easements, but this is just the beginning of the process. See the link for more information.
HANKS PLACE is now opening temporarily in Kennett Square. Read about here.
Fillable forms? Did you know that….
If there is some kind of disaster such as a fire, KCC contacts residents using Single Wire. It is really important that the phone number is correct and one that you check. ..
That if you don't have an email or phone number on file with KCC , your name etc will not be listed in the current directory…
or if your phone number and or email has changed KCC won't change it without a written request….
Do you need to reserve a room for a meeting at Cartmel, Crosslands or Kendal?
What you really need is to do is use these fillable forms.
You can also get to them via the menu under KCC or Forms.
Trail Map is here and on the Meadows and Woods committee page
---
Crosslands is now providing some recordings of their events. If you would like to see what is available, check them out here
From our sister sites–Crosslands and Kendal
Directory of Administration and offices–Crosslands
Crosslands
Crosslands Fitness and Aquatics Center schedule
Kendal
Kendal Group Exercise Calendar
Memberme+ app