Campus News– Developments around Cartmel
Please remember when you are visiting the Community Center that you need to wear a surgical mask– not cloth as per the memo from Lisa Marsilio
There are some upcoming talks and lectures highlighted below. These represent our sister site series of lectures and events. As a reminder, all Music events are now live and are not being broadcasted over zoom or closed-circuit tv. The same applies to the Thursday night films.
---
REMINDERS TO RESIDENTS
FLU SHOTS:  SEPTEMBER 14TH @ 11 AM in William Penn Room If you need a ride, please call 610 388 5602 :

If for any reason you are unable to make the Crosslands Flu Clinic, you must notify Resident
Care using either method below to account for doses:
1. Calling Crosslands Resident Care at 610-388-5634
2. Emailing crosslandsvaccines@xlands.kendal.org
3. Place a note in the black mailbox outside Resident Care (near the sliding doors by the
Wellness Center Entrance)

Old Stone is open for "business". If you wish to reserve the rooms there, please use the reservation form. You can also find it on the menu under forms.
Please welcome  Emilie Kirchhofer to the Fitness and Wellness team as our newest Fitness Instructor, working at both Kendal at Longwood and Crosslands campuses.
Please remember that COVID restrictions are still in effect at both centers, including mask wearing and no outside guests in the dining rooms or cafe. See email of May 10th for all reminders.
Lisa's weekly memos and COVID updates are emailed to you and can be found posted on the Crosslands website
Don't forget Friday no frills–bring a snack to share, a chair and a drink. See you there!
---

COVID BIVALENT BOOSTER CLINIC

is coming

Please save the date Oct 21st at Crosslands and Oct 28th at Kendal.  Further information will be provided as the time gets closer!
---
SEPTEMBER FORUM
September 20th Available on Zoom and Channel 13
From the wild Alaska north-slope, to the sub-tropics of Central Florida, a collection of rivers has been set aside for preservation.This Wild and Scenic River system includes spectacular and remote examples, as well as more urban rivers with cultural or historic significance. We'll see some remarkable rivers and we'll learn about the collaborative approach that has been undertaken to protect them.
Jennifer Back, a Hydrologist for nearly thirty years, earned her BA in Environmental Science from Evergreen College in Olympia, Washington, and her MS in Watershed Science from Colorado State University. Jennifer is the daughter of Crosslands resident, Lyn Back.
---
GRIEF SUPPORT GROUP
Partnered with Willow Tree Hospice, Kendal~Crosslands Social Services will be holding a six-week educational series on grief. This group will focus on education and discussions around the different aspects of grief. All are welcome and the group will run six weeks, beginning September 15th Please to get further information or to RSVP (by September 8) to Kristine Valyo-Dusik kmvalyo@xlands.kendal.org 610-388-5636 or Andrea Evans, aevans@kalkendal.org 610-388-5525
---
Neighborhood News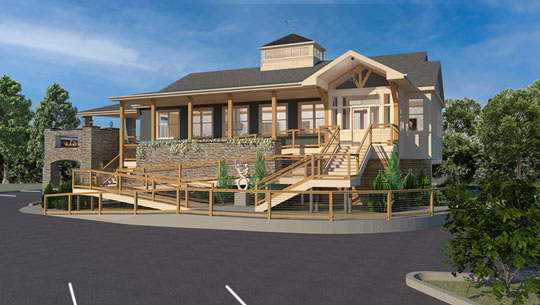 CREBILLY FARM:
If you are interested in the fate of the Crebilly Farm property, you might be interested in the information here From this report it looks like Westtown Township will buy part of of the farm and Natural Lands will conserve a further 104 acres through easements, but this is just the beginning of the process. See the link for more information.
HANKS PLACE now has a trailer open in their parking lot for limited hours 10-2 Weds through Sat. Menu is here
Fillable forms? Did you know that….
If there is some kind of disaster such as a fire, KCC contacts residents using Single Wire. It is really important that the phone number is correct and one that you check. ..
That if you don't have an email or phone number on file with KCC , your name etc will not be listed in the current directory…
or if your phone number and or email has changed KCC won't change it without a written request….
Do you need to reserve a room for a meeting at Cartmel, Crosslands or Kendal?
What you really need is to do is use these fillable forms.
You can also get to them via the menu under KCC or Forms.
Trail Map is here and on the Meadows and Woods committee page
---
Crosslands is now providing some recordings of their events. If you would like to see what is available, check them out here
From our sister sites–Crosslands and Kendal
Directory of Administration and offices–Crosslands
Crosslands
Crosslands Fitness and Aquatics Center schedule
Kendal
Kendal Group Exercise Calendar
Memberme+ app